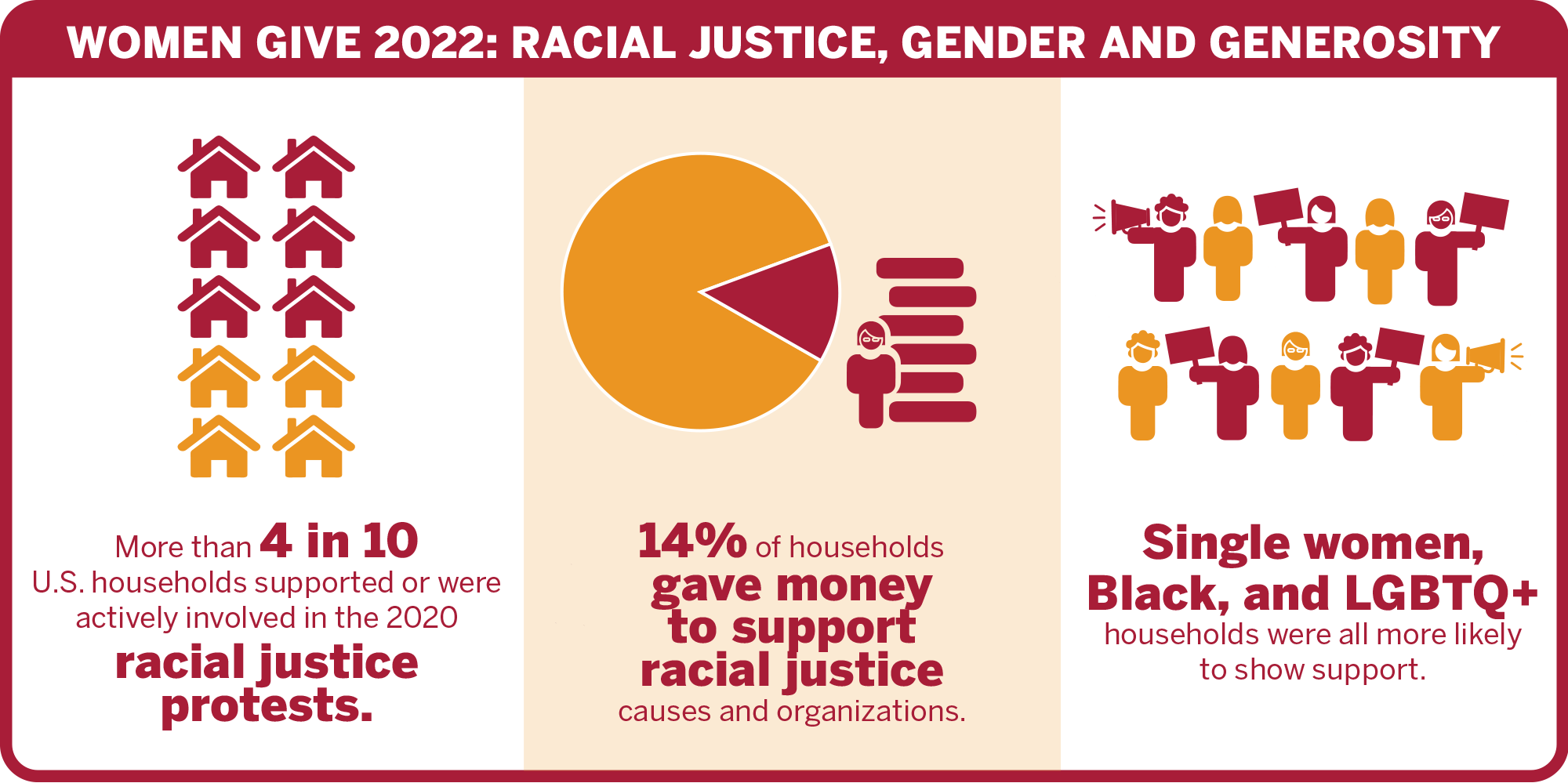 Condividi
31 May 2022
How does gender affect giving to racial justice causes?
Women have a long history of working for civil rights and racial equity in the United States. Today, women collectively have more resources to effect change than ever before, and are leaders in the racial justice movement. Women Give 2022: Racial Justice, Gender and Generosity examines philanthropy around these movements. How do households define racial justice organizations? Who gives to these causes? And how do factors like gender and race shape this giving? Learn more here: /womens-philanthropy-institute/research/WG22.html.
Special thanks to Julie Fisher Cummings, WPI Council Member, for supporting the creation of this video.
Condividi