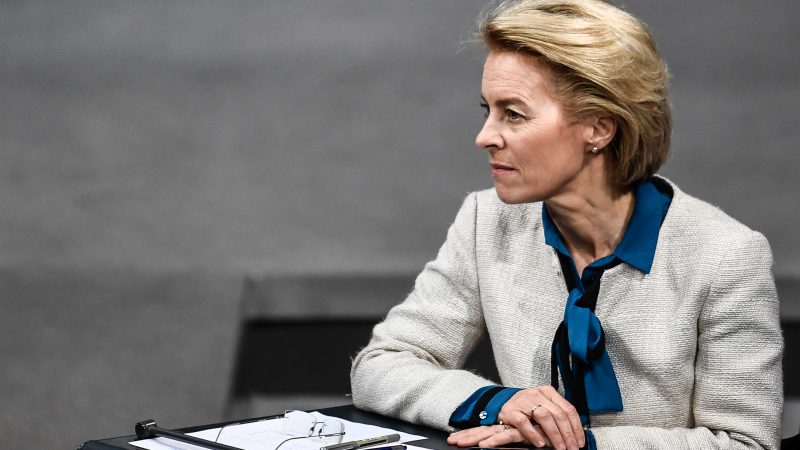 Condividi
01 January 2021
European Commission's Ursula von der Leyen wins Global Citizen prize
International advocacy group Global Citizen has awarded European Commission President Ursula von der Leyen its World Leader Prize 2020 for being at the "forefront of creating change in response to COVID-19" and standing up for "internationalism," its CEO told CNBC.
Hugh Evans, Global Citizen CEO and co-founder, also said he thinks early commitments from U.S. President-elect Joe Biden show "really promising signs and a return to American exceptionalism".
The Global Citizen Prize 2020, broadcast on December 19, celebrated "the people shaping the world that we all want at this really difficult time." Global Citizen describes itself as the "world's largest movement of action takers and impact makers dedicated to ending extreme poverty by 2030."
The special premiered on NBC in the U.S. and was subsequently shown across Facebook, TIDAL, Twitter and YouTube.
The award categories include Global Citizen of the Year, World Leader, Business Leader, Country Hero, Global Artist and Youth Leader, as well as recognizing achievements in Philanthropy, Culture and Education and Activism.
The special was hosted by U.S. singer-songwriter John Legend, and included appearances by entertainment and media icon Oprah Winfrey, actress-producer Priyanka Chopra Jonas and music artists Miley Cyrus, Usher and Gwen Stefani, among others.
In response to the Covid-19 global crisis this year, the non-profit mobilized to raise funds in partnership with the United Nations Foundation, the World Health Organization, the European Commission and GAVI – The Vaccine Alliance, through ground-breaking events including the star-studded global virtual concert, One World Together At Home, curated by Lady Gaga, and the Global Goal: Unite for Our Future event.
Continue: https://www.cnbc.com/
Condividi